New paper on "fracture diodes".
The final (?) paper "Fracture diodes: Directional asymmetry of fracture toughness", stemming from the collaborative project "Designing Microstructures for Engineering Toughness", DMS-1535076 has been accepted in Physical Review Letters.
In this article, we used numerical simulation and experiments to study meta-materials with directionally asymmetric fracture properties initially devised in (Hossain, Hsueh, Bourdin, & Bhattacharya, 2014).
Update: the article is now available (Brodnik et al., 2021) and has been featured in Physics, the online magazine from the American Physical Society.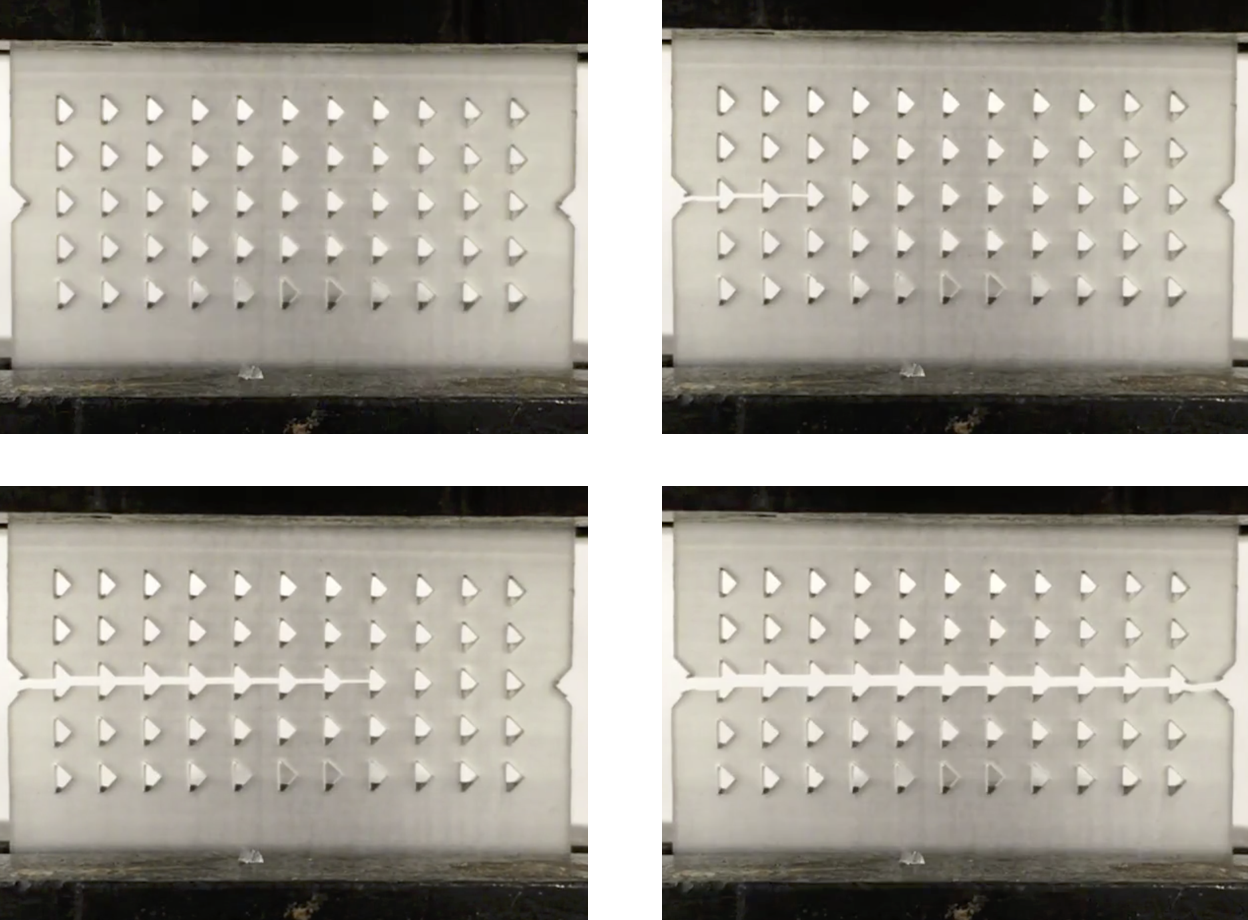 References
Hossain, M. Z., Hsueh, C.-J., Bourdin, B., & Bhattacharya, K. (2014). Effective toughness of heterogeneous media. J. Mech. Phys. Solids, 71, 320–348. DOI:10.1016/j.jmps.2014.06.002 Download
Brodnik, N. R., Brach, S., Long, C. M., Ravichandran, G., Bourdin, B., Faber, K. T., & Bhattacharya, K. (2021). Fracture Diodes: Directional Asymmetry of Fracture Toughness. Phys. Rev. Lett., 126, 025503. DOI:10.1103/PhysRevLett.126.025503 Download